Drawing from Concealment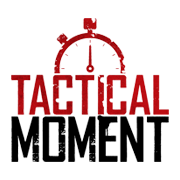 You may have seen the Tactical Moment video series on Guns & Tactics Magazine, which features John Holschen demonstrating personal defense skills and techniques which may prove useful in a life-threatening situation or attack. John does a great job of presenting accurate information which gives viewers a glimpse into the training available here at InSights Training Center.
In the previous episode, John demonstrated how to draw from concealment when wearing a front-opening garment. In the latest episode, he demonstrates a technique for drawing from concealment when wearing a bottom-opening garment.
Tactical Moment is filmed on location at http://www.westcoastarmory.com
Tactical Moment on Facebook: https://facebook.com/tacticalmoment
Visit http://www.gunsandtactics.tv or more videos!